Fasten Your Seat Belts As We Share Insider Secrets About Selling More Kid's Books In 9 Days or Less
You've Published Your Children's book, Now What?
Discover how to make more sales with less time and effort!
I'm sure you enjoy writing books...but marketing them? No WAY. It' s not much fun.
We hear from many children's authors each and every day that they are confused, overwhelmed and frustrated when it comes to how to market their books!
Does this sound familar?
Now that I've published, what do I do now?

What do I need to do to make more book sales?

How do I do what it takes to get my book(s) more exposure?

In what order do I do these tasks?

What handful of tasks should I focus my time and energy on?
Many authors get caught up in the confusion of the complexities and conflicting points of view on how to make more book sales and get more exposure.
There's so much stuff out there it's no wonder authors get confused!
Wouldn't you love to get more traffic to your book, make more sales and focus on what you do best - which is writing more books!
It's Easier To Do Than You Might Think!
When you combine the right tools with the right strategy, it becomes so easy to make more book sales. Traditional book marketing isn't as effective. You need specialized strategies for kid's books.
Does this sound like you?
You have a book or two published, but you are only making a few sales a month, even though you've done tons of research to make sure your niche was viable?

You are confused and overwhelmed on where to start marketing your books.

You lack the time or resources to promote your book effectively.

You see a lot of different things to do to promote your book but you don't know where to focus your time and energy
It's time to:
Take the Guessing Game out of Promoting Your Children's Books and Uncover The Strategies Professionals Use To Get More Exposure and Make More Sales.
KidKin: The QuickStart Guide To Kid's Book Marketing
We (Amy Harrop and Debbie Drum) created Kidkin when people started asking us about promotional strategies, how to get started, and what to do next.
Obviously, you can try to figure this all out yourself, but there is so much confusion that wouldn't you like to finally just focus on what works instead of spinning your wheels?
The problem is that when you try out random strategies, you get nowhere fast if you don't have a plan.Well, here's your simple plan...
You'll Have a Step-by-Step Blueprint to...



Market your children's books the right way..and ditch old-school methods that no longer work.
Build a powerful foundation that allows you to quickly and easily promote new books with less time and effort
Know what you must do before you promote your book
Have these right in place at the beginning...and the easiest ways to get them
Tap into 12 PLUS Book Promotion Strategies that will surely get you more exposure for your book
Apply the best free and low cost methods to drive targeted traffic to your book
Leverage other people's audiences to promote your book
Discover This secret resource multiplies the marketplaces for your book
Access this low-cost promotion plan that does all the work for you
Reach targeted hungry buyers for your books...that aren't bookstores
Marketing Strategies for ALL levels - Beginning, Intermediate and Advanced
PLUS A PRICELESS BONUS!
Follow These Easy Promotional Strategy Blueprints



Sample Promotion Strategy

What: Promotional Method
About: The purpose of the task and why it is important to your book promotional efforts. It is important that you understand what you are doing and why you are doing it.
How: A short video of how to do the task and suggested ways to go about doing them

Quick Start Guide of Task
Resources: Contains websites and suggested tools so that you can easily complete the task
Check Out The Secure Member's Area



The Members Area consists of 3 Marketing Levels...
We tell you the exact order to do your marketing in so you don't get lost and you know exactly what to do! You can't (and shouldn't) do things out of order and our system will guide you along.
There's tons of information and examples in each section that no matter what level you are in, you will get exposure for your books!
What Our Customers Say About Kidkin



Leap Ahead of the Competition
With This Publishing Success Training
Testimonials From Some of Our Previous Products

Thanks so much!! I truly appreciate the two of you!! :) Thank you for your guidance. I don't feel so alone in this Kindle jungle anymore.. :)

~ Sarahrachelince

Thanks! Just bought this.....love your info and I am putting to use today! I will update you as to my success...

~ Dr. Jori Macarthy

Very Excited about this...Digging in today! Thank you for providing products that are of such great value, and that TRULY teach the end user specific skills to implement and succeed with!"

~ Dana Marks
What does the product consist of?
12+ children's book marketing strategies. Each strategy consists of:
Outlined Direction

Short Video Tutorial Showing You The Step By Step Process

Quick Start Guide to sumarize the steps so you can have quick access at any time!

Additional Resources and PDF Guides

See the example we give above
Will the Price Increase?
Yes the price will increase on 2/29 to $37
Is this just for Kindle Titles?
No, some of the strategies apply specifically to Amazon, but many can be used successfully on any Publishing Platform. We cover both digital and print book marketing.
Will this only work for Kid's Books?
A lot of what we talk about is geared towards kids books but A TON can be applied to non-kid books as well. We share effective marketing strategies that work. It's that simple!
How Is This Different From The 'Run Of The Mill' Book Marketing Courses?
KidKin is different. We really dove deep into the things that actually work to sell books. Not stuff like "Go post your book here" or "Do a blog post"...We go way more into the things that are effective that make you stand out as an author...the building blocks that make your books get noticed!
This is not just another boring book marketing course! We promise you that!
Risk Free 30 Day Guarantee
Time Is Limited and There is No Risk to You! Try It Now!
Yes Amy & Debbie - I am In and Want To
Take Advantage Of This Special Price Immediately!!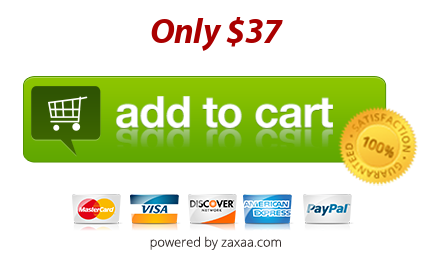 Hot Bonus You Don't Want To Miss...

I'm sure you've heard about Book Promotion Sites. There are hundreds of sites and it could be confusing about which ones to use and which ones are more effective than others.
Well, we've found an awesome resource where you will always be in-the-know about which sites to use and even keep track of how you are using them.
This could be a daunting task for authors but we found a way to make this process easy.
Book Promo sites are a great way keep a steady flow of new people discovering your books and targeted people buying your books on a regular basis!
This bonus is worth more than the price of the entire course!
(Valued at over $27...just for the bonus alone)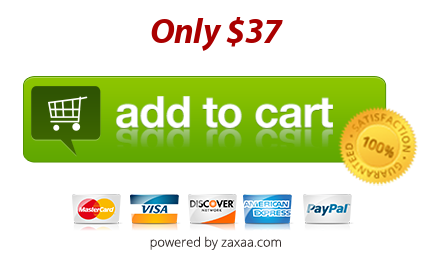 Sincerely,
Amy Harrop & Debbie Drum
P.S. You have absolutely nothing to lose because of the 30 day guarantee. There will be no risk on your part so get in at the lowest price right now!
P.P.S. This is an incredible deal!! Take advantage of it now before the price increases!